The Fun Bunch
November 29, 2023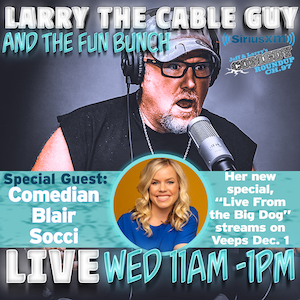 It's an all new episode of Larry the Cable Guy and The Fun Bunch on SiriusXM! Join Larry and the gang on Jeff and Larry's Comedy Roundup channel 97 for all the week's news and conversation. This week's special guest is Blair Socci. Blair's first hour special "Live From the Big Dog" premieres on December 1st on Live Nation's entertainment streamer Veeps. Blair was named one of Variety's prestigious "10 Comics to Watch" in 2022 and was listed as one of Vulture's "Comedians You Should and Will Know" in 2020 where they lovingly anointed her "an all-powerful witch". In addition to standup and acting, Blair can currently be heard voicing characters in several animation fan-favorites including the Aqua Teen Hunger Force movie, Adult Swim's Hot Future, Netflix's Q Force, Comedy Central's Fairview, and FXX's Good Morning Pickles!
LIVE on Wednesday at 11am (EDT)
Replay on Friday at 10am and 6pm
Saturday at Noon and Sunday at 7am
---
Show Announcement
November 6, 2023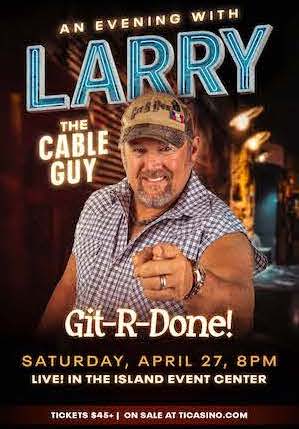 Minnesota!!! Presale for fans with the code "LARRY" begin Wednesday, November 8th at 10am. General on sale begins Friday, November 10th at 10am.
April 27th: Welch, MN
Treasure Island Casino
Island Event Center
Tickets
---
New from Chad Thornsberry
July 7, 2023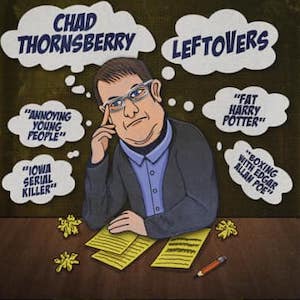 From Git-R-Done Records, it's the brand new album "Leftovers" from Chad Thornsberry! Available today on your favorite streaming service or wherever you purchase audio and entertainment. Click Here!
Follow Chad on Instagram at ThornsberryComedy
---
New from Nick Hoff
August 25, 2022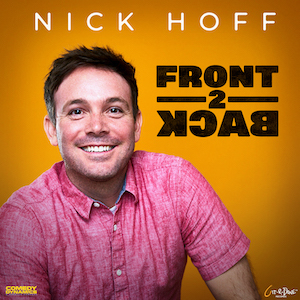 From Git-R-Done Records, Nick Hoff jokes about bad parenting, the dangers of relationships, and every man's wildest fantasies. "I am happy to be working with this team again. This album is the product of me chasing a dream for the last 15 years. I hope you find it to be worth the endeavor." You can watch the new special for free on Nick's YouTube Channel and streaming on Sirius XM, Apple Music, Amazon Music, Spotify, and Pandora.
---
Country Soul
May 20, 2022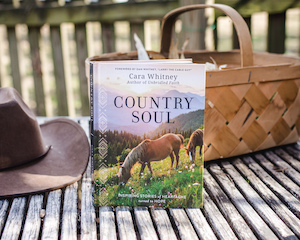 Country Soul is my wife Cara's latest book and she shares how God is faithful-both in good times and bad. Refresh your soul with the inspiring stories found in Country Soul.
It's filled with heartwarming stories about people from all walks of life who have turned heartaches into hope and setbacks into victory.
---