The Weekly Roundup
January 14, 2022
It's another all new Weekly Roundup! Special guest this week is comedian Jim Florentine. His new special, "Bite the Bullet" is on YouTube. 10AM Friday with replays all weekend on Jeff & Larry's Comedy Roundup; SiriusXM channel 97!
---
Show Announcement
.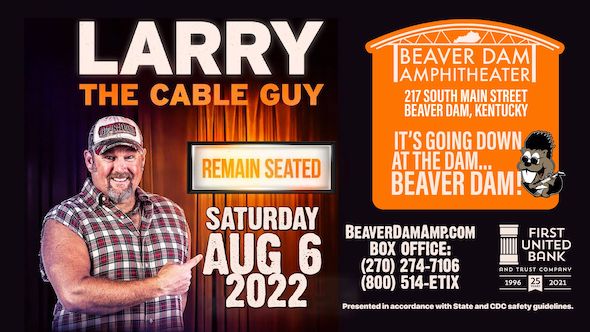 Larry will appear at The Dam on Saturday, August 6th, 2022 for an evening of laughter and entertainment. Tickets go on sale December 22nd at 9AM: BeaverDamAmp.com.
A portion of proceeds from ticket sales will be donated to a relief fund for victims of the devastating December 10, 2021 tornado in Western Kentucky. 100% of funds donated will go directly to assist those impacted.
---
Show Announcement
.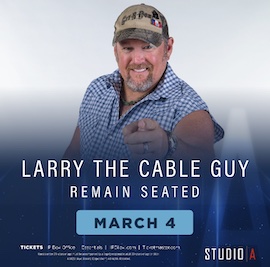 Larry the Cable Guy will appear in Studio A at the IP Casino Resort & Spa in Biloxi, MS on March 4th, 2022 for an unforgettable evening of entertainment. Tickets go on sale December 17th at 10 AM on Ticketmaster.
---
Show Announcement
.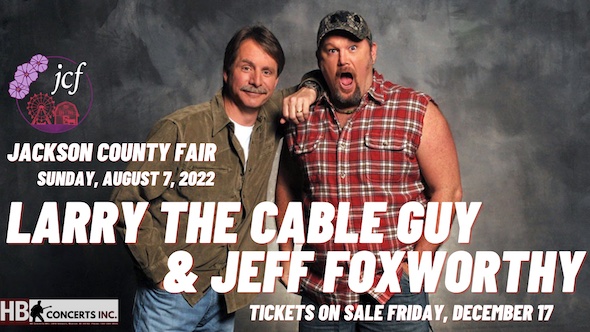 The Jackson County Fair returns with it's first entertainment announcement for 2022! Comedy icons, Larry the Cable Guy and Jeff Foxworthy, will make a stop at the Jackson County Fair on Sunday, August 7th, 2022 for an unforgettable and laughter-packed evening of entertainment. Tickets go on sale December 17th at JacksonCountyFair.net.
---
Tackling Hip Dysplasia For More Than a Decade
November 30, 2021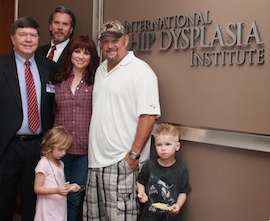 Through a multimillion-dollar donation from the Git-R-Done Foundation, the International Hip Dysplasia Institute (IHDI) at Orlando Health Arnold Palmer Hospital for Children was created in 2008. The IHDI has since taken the lead in creating a consensus on treatment and prevention in the medical community, serving as a free public resource to parents and clinicians alike, and providing global outreach to countries with the highest rates of hip dysplasia. Take a peak at The IHDI featured in the 2021 Orlando Health Foundation's Gratitude Report on Pages 6 & 7:
---
Cars on the Road
November 12th, 2021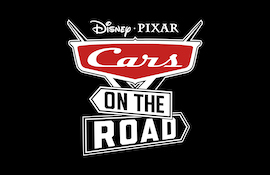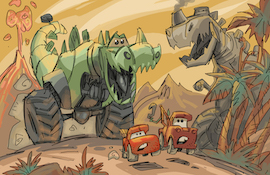 Best friends are back again! Owen Wilson and I return to voice Lightning McQueen and Mater in the Disney+ original series: Cars on the Road, streaming in 2022!
---
Pretty Intense with Danica Patrick
November 4th, 2021

Had some fun reminiscing with Danica Patrick about a couple of jokes I used to tell about her in my act. She didn't mind. She has a great sense of humor. Listen to the full podcast, available now at: DanicaPatrick.com/Podcasts.
---
Fields of Grace
June 1, 2021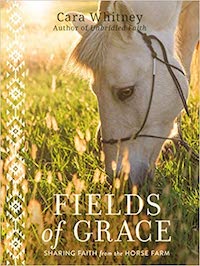 New book from my wife Cara.
Cara Whitney delightfully reminds us that it's always a good time to share the love of Jesus with your neighbor. In Fields of Grace, Cara passes on lessons from her amazing animal teachers, such as:
What a barnyard horse brawl shows us about how God uses us in our weaknesses.
How caring for baby calves teaches us the value of letting go.
How a dance class inspires us to embrace our identity in Christ.
What a floppy-eared dog tells us about loving our neighbor.
---