---
Country Soul
May 20, 2022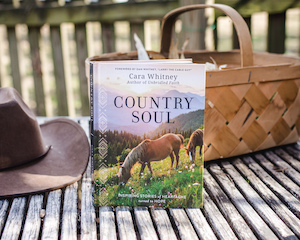 Country Soul is my wife Cara's latest book and she shares how God is faithful-both in good times and bad. Refresh your soul with the inspiring stories found in Country Soul.
It's filled with heartwarming stories about people from all walks of life who have turned heartaches into hope and setbacks into victory.
Cara was interviewed by Sean Hannity on his podcast recently. Find it here and by clicking on the "Country Soul April 20th Hour 3" segment.